Testimonials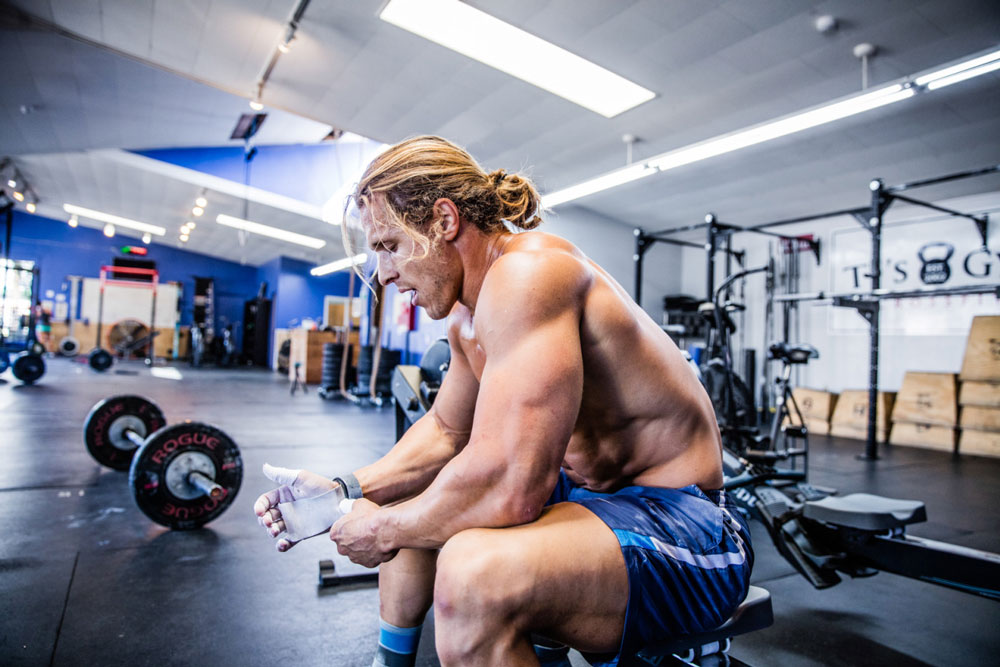 I've been a patient of Dr. Kyle for over 5 years. During those 5 years I have explored the functionality and potential of my body through fitness. The goal has been to discover the functional movements and lifestyle that allows me to maintain a strong, healthy, and functional body. Taking back control over my body and becoming self sufficient in my health and fitness pursuits has been a challenging process. Years of incorrect movement and poor lifestyle choices have left areas of my body vulnerable and locked.
Dr Kyle and his ART practice have been a vital piece of this journey to self sufficiency. Once I had made the decision to align my fitness and life choices, I needed help to overcome obstacles in my soft tissue. Through ART I have reclaimed many essential corners to my functional range of motion. When I have encountered obstacles, the ART has allowed me to continue on my path towards self sufficiency and optimal health. There is more physical self discovery ahead of me, and when I encounter other soft tissue obstacles, Dr Kyle and his ART practice will be my resource.
– Marcus – revive-rx.com – marcusfilly.com
---
I have been suffering from chronic plantar fasciitis pain for over three years. In those three years, I have tried quite literally everything (Cortisone injections, 5 rounds of prolotherapy injections, PT, custom insoles, specialized shoes, accupuncture, massage/rolling/stretching/icing… you name it!) It's affected my job (I'm a nurse and always on my feet) and have had to go on modified duty/disability multiple times. I haven't been able to get back to running, I can't walk barefoot, can't wear the shoes I want, and my general quality of life has been greatly impacted. I had been suffering from a flare for the last couple months and my podiatrist informed me that since I had tried everything else, surgery was the only option left. I felt hopeless and concerned that a major surgery wouldn't fix my problem either.
I'm beyond grateful that I came across Marin Spine and Sports! I finally found some great relief with Doug's active release therapy. Through him, I was introduced to Sharon's shock wave therapy. I was skeptical but willing to give anything a try. It has literally changed everything for me. After just one appointment (both "radial pressure wave" and "focused shock wave" was used on my feet, ankles, and calves) my persistent flare was gone and the relief was long lasting. My flare hasn't come back since.This is the first time in three years that I have complete confidence of a full recovery. Sharon is clearly an expert in this treatment field. It's non-invasive and the procedural discomfort is minimal. The only grief I feel is that I hadn't found Sharon sooner. Now I can't shut up about it with all my friends and family. It's simply been a miracle for me!
-Rachael Gaynor
---
At age seventeen I sustained a tibial tubercle avulsion fracture on my right knee.  20 years later my life remained significantly impacted by the resulting complications.  During that time I tried many healing modalities from traditional physical therapy to acupuncture and tai chi.  Finally, I found Marin Spine and Sports.  During my first 20 minute session with Dr. Sharon I truly experienced more healing than in the previous 20 years combined.  Specifically: reduced swelling, increased range of motion, and a smoother more integrated gait.  I've continued the sessions and experienced continued benefits.  Areas of my leg which were previously tight and wooden-feeling, now feel soft and strong.  My ankles, knees, and hips are working together in more natural and comfortable patterns, and the constant pain and swelling of the past 20 years are gone.
Dr. Sharon combines deep medical knowledge and experience with technically masterful application of ESWT (radial and focused) / EMTT to deliver the most effective and profound results I have ever experienced.  She is also a super warm, thoughtful, and kind human being.  I am so grateful to have found her.
-Julian
---
Dr.'s Doug Kyle, and Sharon Reynolds-Kyle have worked to successfully minimize the impact of multiple injuries to the cervical, thoracic, and lumbar region of my spine.  The vast knowledge and experience each brings to bear has been a core component of years of successfully managing multiple spine injuries utilizing progressive, effective spine care.
Skilled, educated, and experienced in this specialized field, the Marin Spine & Sports team is quite simply the best.  Their ability to hone in and effectively address acute and or chronic symptoms, coupled with the fact Dr. Doug, Dr. Sharon, Anahi, Sarah, and Sandy undoubtedly are, and have remained, some of the most genuine and kind people I've had the good fortune of knowing, makes them a hard team to beat.  And when my injuries flair-up and are at their worst, Dr. Doug and Dr. Sharon's collaborative nature and approach is a welcomed reassurance I will soon experience relief, and be supported back to good health.
As evidenced in my injury and treatment history, the aforementioned fact-based observations, evaluations, and comments are rooted in a professional relationship wherein the Marin Spine & Sports team has and continues to be a linchpin in my spine care.  Thank you, thank you, and thank you for your caring, capable hands!
-Grant
---
Last spring, we did five or so sessions of shockwave therapy. I did not hold out much hope as the pain had been chronic for 3-4 years and impacted my daily functions. There are very few people who have changed my life with a service they have provided for me. You are one of those people- and in great company with my heart surgeon. I wanted to thank you from the bottom of my heart. You are so talented and made my treatments enjoyable too with our good conversation. Thank you for all that you did and that you do.
-Kirsten C
---
My chiropractor referred me to Sharon Reynolds-Kyle to help with a very severe case of plantar fasciitis in both feet, limiting my ability to walk freely. Along with arthritis and bone spurs in my left hip, it was difficult to get around in a normal fashion, and I had difficulty rising my left leg fully. There was a lot of stiffness overall in the hip area and lower back. The shockwave therapy blew me away, as it produced results that I could not obtain through other methods (physical therapy, trigger point, exercises, chiropractor etc.). Within 2 sessions, the pain in my heels decreased tremendously, with no return to the previous level. By sessions 7 or 8, it has disappeared with absolutely no return to previous status even 3 months later. Dr. Reynolds-Kyle says there is much evidence in her experience symptoms disappear once and for all. These are tremendous results.
Since then we have focused on my hip. The treatments have allowed me a return to 80% + of the use of my leg, with better rotation, lifting, less pain and an overall freedom of movement. Though I might still need a hip replacement, these results again are above and beyond what I had obtained through months of other actions.
Sharon is truly wonderful to work with. Very ethical, compassionate and focused. I am grateful to have met her, and the results have been outstanding.
– Steve C, 59
---
I had back surgery when I was 19 years old and have had bouts of pain at various points ever since. I have always been afraid of having someone work on this area of my body. I feel so lucky to have found Dr. Kyle, not only because he puts me at ease, but also because his skill and expertise has allowed me to significantly reduce my pain and speed up my recovery when my back does seize up. On top of that, he has helped me manage chronic pain symptoms I have in my arms. I would recommend him to anyone!
– Lisa, 36
---
Dr. Kyle has made an amazing difference in alleviating the chronic pain in my neck and shoulder area. For many years, chiropractors have tried to help me, but to no avail. Dr Kyle's professional expertise and positive, upbeat manner has made all the difference in my healing process. With great confidence, I recommend Dr. Kyle to my clients and personal relations whenever it is appropriate for a chiropractic referral.
– Ann, 50
---
My lower back had become almost immovable over the last two years. With increasing chronic pain, I had stopped most of my athletic activities. After numerous doctor visits, massage therapy, acupuncture, and chiropractic treatments, I had assumed it was incurable. Then I found Dr. Kyle, and, through Laser Therapy and ART, I have experience complete recovery. No more pain! In only 6 weeks! Thank you!
– Robin, 46
---
Doug has cured me of so many conditions, but most recently my elbows had been in great pain. I was unable to lift objects, swim, or exercise without discomfort. Doug utilized both Graston and ART techniques to bring my elbow joints back to normal. After thinking (before treatment) that old age and arthritis had set in, the amount of physical and mental relief had saved my life and state of mind. Thank you, Doug!! You are a true healer.
– Jamie, 56
---
I came in to see Sharon because I had excruciating pain in my right heel due to plantar fasciitis. I couldn't walk, in fact I couldn't even put my foot on the ground. The treatment was magical. It starts with a slight discomfort and transforms into a blissful massage in just a few seconds. And Sharon is a healer!! In one week my foot got over the trauma completely. Went from pain level 10 to a 1. I found myself getting better as each day passed by true to what Sharon had said. I surprised myself when I found myself sprinting on the street to catch a bus. Complete satisfying instant gratification!! Totally worth coming here from Fremont today!
-Vikram
---